U.S., PA Lawmakers Advance Plans to Expand Petrochemical and Manufacturing Growth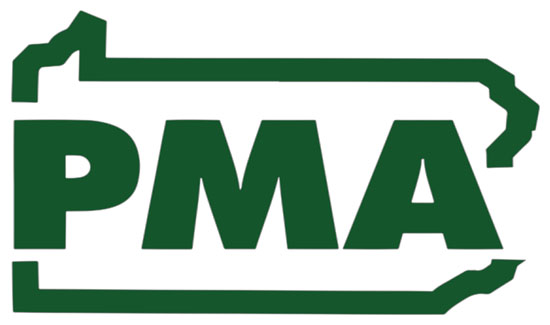 A decade's supply of gas in the Marcellus and Utica Shales is no more useful to us above ground than underground if we can't deliver it to market or encourage the market to come to us.
Constructing a hub for natural gas liquids (NGLs), principally ethane, that drillers extract from the shales would allow us to do both. An ethane hub would attract both companies that process, or crack, the wet gases, and the manufacturers who convert ethylene, and other petrochemicals created from the cracking process into dozens of households, industrial, and life-science products. Studies show we have enough regional supply to create a whole new world order that looks a lot like the old-world order that made us the manufacturing envy of the world.
Now, two state lawmakers, Sen. Camera Bartolotta (R-Greene/Washington) and Rep. Jim Christiana (R-Beaver), have stepped forward with resolutions (SR 375/HR 952) that urge Congress to approve three bills that would clear a path for building the hub.
David N. Taylor, President & CEO of PMA, called the legislative initiatives "a testament to what we can accomplish when lawmakers advance a pro-growth agenda that enables business growth."
"The future value of this opportunity for Pennsylvania and the Appalachian region can't be overstated," Taylor said. "We have the potential for the kind of dynamic economic growth that many believed was no longer possible."
In Congress, the "Appalachian Ethane Storage Hub Study Act of 2017" directs the Secretaries of Energy and Commerce to conduct a study of the feasibility of establishing an ethane storage and distribution hub in the United States. Another bill, the "Capitalizing American Storage Potential Act," amends the Energy Policy Act of 2005 to make certain strategic energy infrastructure projects, such as the Appalachian storage hub, eligible for certain loan guarantees. A third, the "Appalachian Energy and Manufacturing Revitalization Act," directs Secretaries of Energy and Commerce to review permit requests related to an Appalachian storage hub and coordinate the relevant federal, state, and regional liaisons for timely approvals.
"Pennsylvania has all the assets to be a strong player in the global plastics market," Bartolotta said when introducing the resolution. "The Shell Polymers plant investment (the cracker plant now being constructed in Beaver County) is a signal to industry that Pennsylvania is open for business. The development of an ethane storage hub in the Appalachian region would build a strong foundation for future investments."
Underground ethane hubs have been around for decades. The Belvieu storage hub on the U.S. Gulf Coast is one. An Appalachian hub would be the first in the Northeast region with the actual location of the site dependent on geology – they are built in salt domes, natural gas caverns or other nonporous formations.
The payoff for the region is staggering.
According to "The Potential Economic Benefits of an Appalachian Petrochemical Industry," a study commissioned by the American Chemistry Council, the region contains enough natural gas liquids feedstock to attract $35 billion in new chemical and plastics industry investment. Investments of this scale could create 100,000 jobs, $28 billion in new economic output, more than $6 billion in annual payroll, and nearly $3 billion a year in federal, state and local tax revenue.
For his part, Christiana likewise has been a strong supporter for the Shell cracker plant in western Pennsylvania.
"That investment started with a conversation," he said, "and we need to continue those conversations and efforts to solidify the sustained and diversified benefit of building out markets around the state's energy resources."
Abby Foster, President of the Pennsylvania Chemical Industry Council, said that the prospects for the ethane hub and the future of the petrochemical industry in the region will be discussed at the Northeast U.S. Petrochemical Construction Conference at the Westin Convention Center in Pittsburgh on June 18 & 19.
"The chemical industry is improving the manufacturing process and making the products we use daily more versatile, durable and sustainable," she said. "Many of these global industry leaders have chosen to do business here in Pennsylvania, and the development of ethane storage facilities would drive additional investments to grow the supply chain and solidify this market for Pennsylvania."
In a separate move, Senators Bob Mensch (R-Berks/Bucks/Montgomery) and Andrew Dinniman (D-Chester) recently introduced a bill that would amend a law enacted last year, the 21st Century Manufacturing Innovation and Reinvestment Deduction Act, which gives tax deductions to manufacturers who make capital investments of $100 million or more. The proposed amendment would allow deductions for manufacturers who invest over $1 million, encouraging them to take advantage of the abundant supply of wet gases in the region.
"Tax credits are an admission that your tax code is broken and uncompetitive," said Carl A. Marrara, PMA's Vice President of Government Affairs. "However, with the rate at which business investment is being reshored because of the Tax Cuts and Jobs Act, we must do what we can in the present moment to make Pennsylvania a place where those investments can land."
A comprehensive, pro-growth, pro-industry, pro-production energy plan is missing in the Commonwealth. That's a void that must be filled to compete both nationally and internationally in this economy-changing industry.