Ukraine Invasion Reveals Absurdity of Wolf & Biden Energy Policies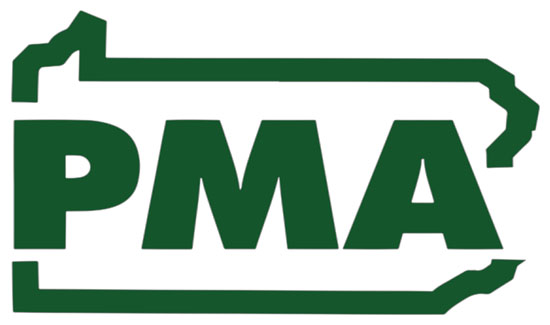 Vladimir Putin's invasion of Ukraine has once again proved that energy security is national security. When progressive political leaders enact Radical Green energy polices, American energy production is stifled, dependency on foreign governments increases, consumers are hit with higher prices, and inflation is set loose. Where's the empathy for American workers and families President Biden promised in his campaign?
The unprovoked invasion of Ukraine set global energy prices soaring. Rather than unleashing domestic energy production, President Biden is asking for more oil from the Ayatollahs in Iran and the sanctioned Maduro government in Venezuela. American energy prices are now on a trajectory opposite of the President's public approval rating.
The level of absurdity is profound: instead of groveling to foreign despots, Biden could reverse his policies at home that are thwarting American energy production. Along with creating thousands of new high-paying energy jobs here in America, increased domestic production would also help wean Europe off Russian energy.
"Energy security is national security," said PMA President & CEO David N. Taylor. "America must return to energy independence and Pennsylvania should play a pivotal role in making that happen. Maximizing domestic production, building out energy infrastructure, and increasing export capacity can put America on the offensive. Because the Russian economy depends on the cash derived from energy sales, we can literally de-fund the Kremlin by driving down the price of these commodities by maximizing domestic production and ramping up exports."
Even as the need for energy security becomes more urgent, Gov. Tom Wolf insists on imposing a carbon tax on Pennsylvania's electricity generators via the Regional Greenhouse Gas Initiative (RGGI). Wolf seeks to increase costs and regulatory burdens on domestic energy producers in America's top electricity exporting state. As the nation's second-largest producer of national gas with untold trillions of cubic feet waiting to be harvested, a pro-production agenda in Pennsylvania can help reduce the major source of funding for Russia's war machine.
Through all this, President Biden, Governor Wolf, and other radical environmentalists have sought to impose a failed European energy model on America that will coerce the nation to an abrupt adoption of unreliable, expensive, and low-yield "green power" while attempting to snuff out investment in the nation's domestic energy sources. In addition to Wolf's RGGI carbon tax, the Biden Administration suspended leases in Alaska's North Slope, halted oil and gas harvesting on federal lands, and reversed approval for the Keystone XL pipeline, which would have delivered Canadian crude oil to Louisiana for refining.
Bad policies had already driven energy prices higher before Russia's invasion of Ukraine sent them skyrocketing. As Biden and his party face a midterm election wipeout, saving the world from "climate change" seems vain and empty to everyday Americans who are trying to make ends meet with 7.9% inflation and $5/gallon gasoline.
None of this was inevitable. Europe has already shown what results from converting to expensive, unreliable green energy. Fifteen years ago, the countries in the European Union produced more natural gas than Russia exported; now EU production has dropped by half and 40 percent of EU consumption is purchased from Russia.
Here in the U.S., New England still depends on liquified natural gas from Russia while abundant, affordable American energy is just a few hundred miles away in northeastern Pennsylvania. Sadly, New York's disgraced former governor Andrew Cuomo killed the development of the Constitution natural gas pipeline, keeping New England cut off from Pennsylvania and dependent on Russia.
In a recent Twitter post, state Sen. Gene Yaw (R-Lycoming) said Wolf's RGGI plan is a "de facto carbon tax that will translate into electricity bills spiking by double digits, ballooning fuel costs, and price increases on just about everything we use daily."
Yaw has asked the state's Independent Fiscal Office (IFO) for an investigation into the true costs of joining RGGI, noting in a letter to the IFO that the Wolf Administration had said that the carbon tax would remain under $4 a ton through 2030. The price is now at $13 a ton.
On a national level, Biden might not have much luck in his quest for foreign oil. As the editors of the Wall Street Journal recently pointed out, the United Arab Emirates and Saudi Arabia are the only OPEC members that appear to have spare capacity, but they have already turned back Biden's request to increase supply.
"One reason is they don't want to alienate Mr. Putin, who has become a power broker in the Middle East," the editors wrote. "Mr. Biden should never have alienated the Saudis, but we'd be much better off if he simply encouraged U.S. energy production.
"Shale producers can increase production twice as fast as Venezuelan oil companies," they added, "and the profits would go to U.S. workers and shareholders rather than another dictatorship."
Soon after Russia invaded Ukraine, Biden's Climate Czar John Kerry warned us that the war could produce "massive emissions" and – even worse! – distract the world from climate change.
The progressives can now use the war to deflect attention from their own failed energy policies, while they and their Green comrades can privately delight in rising gasoline prices restricting consumer use.
As PMA has asserted for more than a decade: energy security is national security, and Pennsylvania's contribution to America's energy portfolio is indispensable for American industrial, military, and economic leadership. To maximize Pennsylvania's energy output and realize the potential of our petrochemical manufacturing opportunity, we need a pro-production agenda in Harrisburg led by a pro-growth governor. With Tom Wolf leaving office, Pennsylvanians will get the opportunity to set a new course in Nove