What's In a Biden Presidency for Johnny Doc?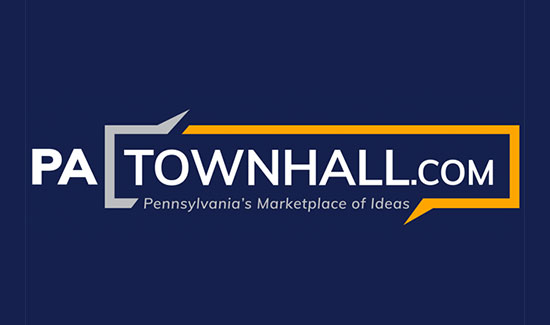 Roughly a year ago, the Philadelphia Inquirer reported that the City of Brotherly Love's AFL-CIO chief, Pat Eiding, was helping solicit $15,000 contributions for the legal defense of International Brotherhood of Electrical Workers (IBEW) Local 98 union honcho John Dougherty (AKA Johnny Doc), who with his cohorts is charged with stealing more than $600,000 in union funds from workers. Days ago, the FBI raided Local 98 headquarters, which could be related to these charges or to a separate investigation.
Early this month, it was reported that Eiding is now throwing his ample political weight around on behalf of a new beneficiary: former vice president and 2020 presidential front-runner Joe Biden. Until Nov. 3, Eiding and other top union officials in the city will be freely spending union treasury money, which largely consists of dues and fees workers are forced to fork over as a condition of employment, to, according to news reports, "make the case for Biden."
Rank-and-file Pennsylvania workers who believe
federal prosecutors' charges
 that Dougherty and other Local 98 officers and staff members robbed them blind, year after year, and other concerned Keystone State citizens may reasonably suspect there is a connection between these two Eiding projects.
Until very recently, proceedings in the criminal cases against the six indicted members of the Local 98 inner circle and Philadelphia Councilman Bobby Henon were expected to begin this month. But on Oct. 6, the same day on which it was announced that the AFL-CIO-affiliated Philadelphia Building & Construction Trades Council, which Dougherty heads and for which Eiding is secretary-treasurer, had endorsed Biden, the trial was postponed, and jury selection is now not set to begin until January.
Before the trial finally begins, Eiding and Dougherty may well be calculating, their favored 2020 presidential candidate will already have been elected and inaugurated, and had the opportunity to replace First Assistant U.S. Attorney Jennifer Arbittier Williams, who is leading the prosecution of the Local 98 bigwigs and their alleged coconspirator. Then the embezzlement, bribery and theft charges Dougherty faces might mysteriously disappear!
And John Dougherty is not the only troubled union boss who is vigorously backing Biden, a career-long apologist for compulsory unionism who has pledged to sign legislation authorizing the termination of employees for refusal to pay forced union fees in all 50 states, including the 27 states that currently have Right to Work laws on the books.
In early September, the Wall Street Journal reported that the FBI, the U.S. Attorney's Office in Washington, D.C., and the U.S. Labor Department had "issued subpoenas" to the IAFF related to a criminal investigation "into pension distributions" to Schaitberger and former IAFF Secretary-Treasurer Thomas Miller. But Schaitberger is still promising to do "everything" in his "power to help Joe Biden become the next President…"
Schaitberger has personally communicated to other powerful IAFF officials that "we will have a key to the back door of the White House" under a Biden presidency.
Biden also has the enthusiastic backing of the ethically challenged bosses of the United Auto Workers (UAW) union. On September 30, former President Dennis Williams (2014-18) became the 11th high-ranking UAW officer to plead guilty to federal crimes since 2017 in connection to an ongoing probe into embezzlement, racketeering, and labor law violations. This probe has uncovered corruption so pervasive that it has already, in the words of Detroit News reporter Robert Snell, "pushed" the UAW "to the brink of federal takeover." But current UAW kingpin Rory Gamble may well harbor hopes that the union's legal problems will go away if Biden becomes the next president.
Ordinary Americans understand there's nothing "pro-worker" about expanding the special legal privileges of union bosses who prey on workers, or letting union bosses who face serious criminal charges off the legal hook. Unfortunately, there is more and more reason to worry Joe Biden thinks "pro-worker" means both those things.