Wolf Executive Order Leaves Health Care Facilities Exposed to Lawsuits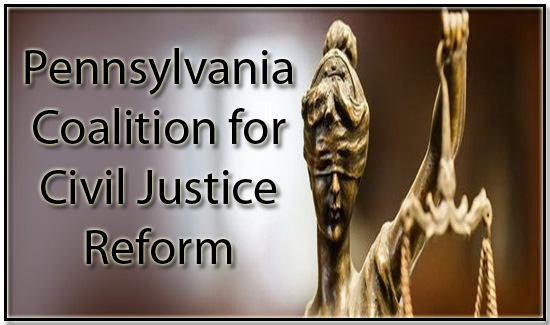 May 7, 2020
For Immediate Release
HARRISBURG, PA – Curt Schroder, Executive Director of the Pennsylvania Coalition for Civil Justice Reform, issued the following statement on Governor Wolf's Executive Order regarding civil immunity for health care providers:
"Governor Wolf's Executive Order provides limited protection from civil liability for health care professionals making it one of the weakest such measures enacted in the nation. Unfortunately, the Governor has not provided the full and broad immunity protections that are needed by those serving us during the COVID-19 pandemic. The order fails to recognize the stresses and conditions being experienced by all health care practitioners, including those not treating COVID-19 patients and those treating COVID -19 on an outpatient basis.  In addition, the order completely fails to protect health care facilities such as hospitals, nursing homes, and health systems who have to deal with shortages of Personal Protective Equipment, triage situations due to space limitations, elective procedures delayed and other realities of operating a facility during this pandemic. This order will do little to protect health care from the plaintiffs' attorneys lying in wait to file potentially devastating claims. It does, however, protect the earning potential of plaintiffs' attorneys hoping to cash in on the pandemic. Any assertion that we are "safer" because there are attorneys waiting to sue health care facilities is a misleading, discredited argument. Health care providers exist to treat and heal.  They put their utmost efforts in to saving lives, and lawsuits make no contribution to that end.
The order also ignores the needs of those who have re-tooled facilities or ramped up production of Personal Protective Equipment. At a time when there is a world-wide shortage of this equipment needed to keep our health care workers safe, those businesses who are incurring additional risk to meet the needs for PPE should receive safe harbor for doing so. PCCJR calls on the legislature to take decisive action to protect the bulk of health care services left out of the Governor's order and to protect PPE manufacturers and distributors.
The legislature also needs to turn its attention to protecting businesses as they begin to reopen in Pennsylvania.  Many are fearful of re-opening due to liability exposure.  The fear of lawsuits will continue to cripple Pennsylvania's economy unless that threat is lifted. Legislative action is required to prevent small shops and stores from being put out of business by COVID – 19 related lawsuits so Pennsylvania can re-open and get back to work.
# # # CONTACT: Curt Schroder, Executive Director, Pennsylvania Coalition for Civil Justice Reform, 610.389.4293, [email protected].
Curt Schroder
Executive Director
Pennsylvania Coalition for Civil Justice Reform
(717) 461-3577