Wolf Expands Environment Bureaucracy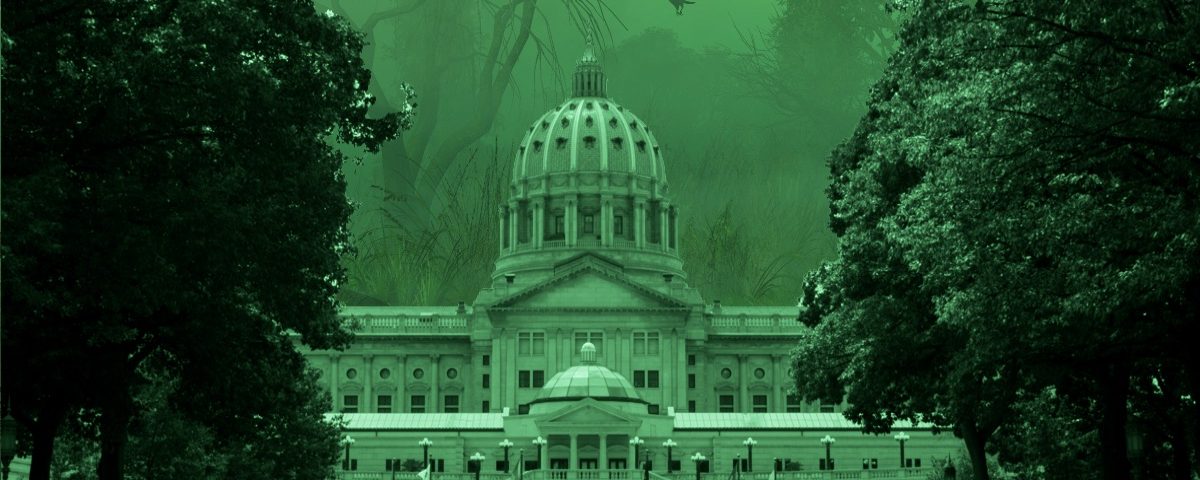 (The Center Square) – Pennsylvania Gov. Tom Wolf signed an executive order establishing a permanent Office of Environmental Justice as yet another piece of his administration's climate strategy.
"We must do the hard work to prevent further climate damage, to mitigate environmental pollution and the unfair harm it causes to vulnerable communities, and to ensure every Pennsylvanian can claim their constitutional right to a clean, healthy environment," Wolf said last week during a news conference at Philadelphia's Discovery Center. "My administration is committed to working with stakeholders to strengthen our efforts to ensure environmental justice for all Pennsylvanians."
The order also creates the Environmental Justice Advisory Board and an Environmental Justice Interagency Council. Democratic lawmakers in both chambers have sponsored corresponding legislation to codify the policies.
"Many Pennsylvania communities have been disproportionately harmed by pollution, and today's executive order by Governor Wolf is a first step in making sure that we have some of the tools to mitigate and prevent it from happening in the future," Pennsylvania Department of Environmental Protection Secretary Patrick McDonnell said.
DEP Office of Environmental Justice Director Allison Acevedo said the order stands as a "critical first step in building infrastructure and tools that will enable the commonwealth to address environmental justice and support communities that have been disproportionately impacted by environmental harms and environmental racism."
One of the proposed bills mandates a more transparent process when companies pursue building facilities in "burdened communities" where decades of systemically racist development and housing policies have caused rampant pollution and adverse health impacts, lawmakers said.
"Study after study has shown that race is the best predictor for whether a person lives near pollution, and Black people are more likely to be disproportionately affected by pollution and even more likely than white people to die from exposure to it," Rep. Chris Rabb, D-Philadelphia, said. "This didn't happen by accident. It's a result of systemic racism that has placed Black people and other historically marginalized communities in danger and kept them there."
It's unlikely, however, the Republican-controlled Legislature will move the bills – or any others related to Wolf's climate strategy.
Senate Majority Leader Kim Ward, R-Greensburg, said last week the best way to address this problem and other environmental goals is to "unlock our homegrown energy assets for all to prosper."
"Gov. Wolf continues to advance his political and ideological agenda by governing the Commonwealth through the power of executive order," said Erica Clayton Wright, Ward's spokesperson. "[This] announcement by Governor Wolf is one more example to add to a long list of actions demonstrating an 'I know best approach' that continues to ignore the broader cultural demographics and geography of our Commonwealth."
Clayton Wright's comments reference, more broadly, Wolf's October 2019 executive order that entered the state into the Regional Greenhouse Gas Initiative, a carbon emissions program involving 11 other northeastern and mid-Atlantic states.
Wolf said the program will cut 225 million metric tons of carbon dioxide from the atmosphere over the next decade and create 27,000 clean energy jobs. Critics argued it will spike electricity prices by double digits and eliminate thousands of coal and natural gas workers.
Attorney General Josh Shapiro, a gubernatorial hopeful and staunch Wolf ally, expressed doubts RGGI is the best solution to Pennsylvania's climate woes – though his office said it cannot stop the regulatory process from moving forward.
Shapiro said "ultimately" it's a determination he will make as governor, "in close consultation with workers and affected communities."
"I refuse to accept the false choice between protecting jobs or protecting our planet – we must do both and my priority will be ensuring Pennsylvania has a comprehensive climate and energy policy that will move all of us forward," he said.
Christen Smith follows Pennsylvania's General Assembly for The Center Square. She is an award-winning reporter with more than a decade of experience covering state and national policy issues for niche publications and local newsrooms alike.
Author email