Wolf Hasn't Been Champion PA Manufacturing Needs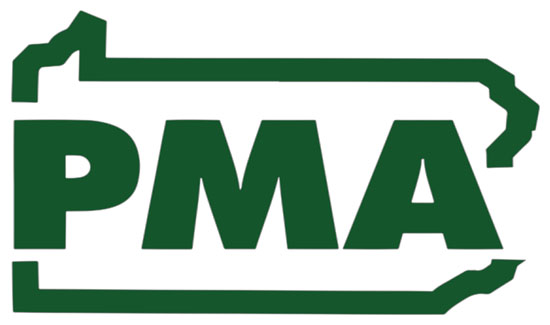 Election-year propaganda notwithstanding, Pennsylvania remains a manufacturing leader despite the policies of the Wolf Administration.
State Community and Economic Development Secretary Dennis Davin is dutifully making the rounds, claiming Gov. Tom Wolf has been helpful to manufacturers.
Unfortunately, when it comes to reducing the baseline costs of creating and keeping jobs in Pennsylvania, Wolf's policies keep making life harder for the people who make things.
Manufacturers need energy. Governor Wolf's call for a new, additional tax on Pennsylvania energy production hurts manufacturers in multiple ways. For many manufacturers, energy is the costliest part of their process.
Energy prices have been going down thanks largely to increased natural gas production in our commonwealth. However, a highest-in-the-nation tax being peddled by Wolf would dramatically increase energy costs for industrial consumers.
Moreover, modern manufacturing relies on natural gas liquids to make plastics, life science products, coatings, solvents, and glazes; the very types of products (and good-paying jobs creating those products) that Secretary Davin extols.
An industry-specific tax on natural gas would suppress production and send these feedstock prices higher – driving manufacturers out of Pennsylvania to states with better tax structures, regulatory environments, and access to resources. Last year, Philadelphia lost out on a $675 million manufacturing facility that Braskem USA will build in Texas for those reasons.
It's true the Department of Community and Economic Development in a recent report recommended "…that Pennsylvania take aggressive action to address potential developmental and infrastructure constraints proactively."
But this administration has made no noticeable improvements. Permits that take one business day to turn around in Texas will sit on a bureaucrat's desk in Pennsylvania for three months, if you're lucky.
And if manufacturing is really a priority to this Governor, why did he direct his Department of Revenue to institute a job-crushing, investment-killing tax in the quiet of the Friday afternoon before Christmas?
While other states are improving their tax policies for businesses that reinvest in their U.S. facilities under the Tax Cuts and Jobs Act, Wolf did the exact opposite.
Although the General Assembly has reversed that policy, we'll never know how much business investment we missed out on between December 23, 2017 and when the policy was fixed on June 28, 2018.
At a time when Wolf wants to hand out billions of taxpayer dollars for a trophy project like Amazon, we could earn the economic dynamism from multiple Amazon-sized investments if we improved Pennsylvania's economic competitiveness through a pro-growth agenda for job creators.
We wish Gov. Wolf had done that. But he hasn't.
Contact
David N. Taylor
717-232-0737
[email protected]
# # #
About the PMA
Founded in 1909 by Bucks County industrialist Joseph Grundy, the Pennsylvania Manufacturers' Association is the nonprofit, statewide trade organization representing the manufacturing sector in Pennsylvania's public policy process. PMA's mission is to improve Pennsylvania's economic competitiveness by advancing pro-growth public policies that reduce the baseline costs of creating and keeping jobs in the commonwealth, including spending restraint, tax relief, limits on lawsuit abuse, regulatory reform, and a prepared workforce. Learn more at www.pamanufacturers.org