Wolf Policies Crushing PA Jobs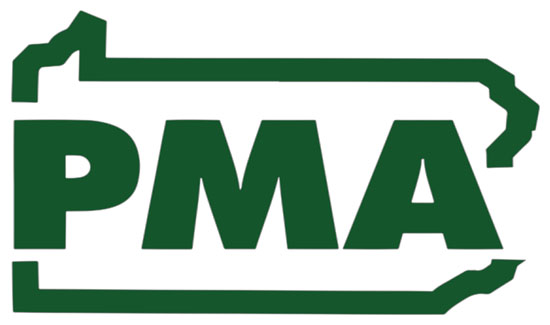 Nearly lost in the media's focus on the Wolf Administration's autocratic handling of the commonwealth's coronavirus pandemic response was the recent double-rejection of the governor's carbon dioxide cap-and-trade proposal, a carbon tax. Wolf's executive order to initiate a carbon tax to enter Pennsylvania into the Regional Green House Gas Initiative (RGGI) was met with disapproval last week by the Department of Environmental Protection (DEP) advisory group, the Citizens Advisory Council (CAC) with a 4-9 vote. Two weeks before, another DEP advisory board, the Air Quality Technical Advisory Committee, failed to muster the votes to approve the plan.
The Wolf carbon tax is the product of an executive order the governor signed last October that places Pennsylvania in the company of ten other Mid-Atlantic and Northeast states that constitute RGGI. Joining RGGI, a move set for final DEP approval by the end of July, would force the lay-offs of thousands of jobs in the power industry, down-stream industries, and all the economic activity that supports these industries, at a time of nearly unprecedented unemployment due to the COVID-19 pandemic. And, the jobs at risk under RGGI are, borrowing a Wolf campaign-term, the "jobs that pay." The return for all this economic wreckage doesn't register on any environmental benefits meter.
PMA was present and spoke before the DEP Citizens Advisory Committee meeting. "It's important to ensure that environmental regulation is approached on sound scientific evidence to ensure that regulations are reasonable and within technological limits," PMA Vice President of Government Affairs Carl Marrara told the CAC on May 19. "It is likewise prudent that these regulations achieve real environmental benefits and do not advantage one sector of the economy to the detriment of another. RGGI fails all of these bright-line tests…" (Full comments, here)
Wolf's proposed carbon tax has already adversely affected jobs in the power industry, reports the Indiana Gazette.
"We were due to have probably seven weeks of work in Homer City Power Plant this spring," John Hughes, business manager for the Boilermakers Local 154 in Pittsburgh, told the Gazette last week. "It was put on hold because the investors don't want to invest money into something that they're not going to get their buck out of it later."
In the longer run, thousands more jobs and a hit to tax revenues are at risk, according to a coalition of organized labor, business, and consumers organized to fight the tax.
"This tax would lead to the closure of several of these power plants, resulting in the direct elimination of thousands of family-sustaining jobs, loss of crucial tax revenue for schools and communities and increases in the cost of electricity for all the Commonwealth's energy consumers," the Power PA Jobs Alliance said in a statement after the CAC vote.
On the environmental side, the benefits are null. Joining RGGI won't make a carbon atom of a difference. Air quality modeling shows that carbon dioxide emissions in 2030 will be comparable with or without Pennsylvania joining RGGI. Furthermore, more naturally occurring market forces have driven carbon emissions down, close to Governor Wolf's originally intended levels. Governor Wolf's proposed targeted emissions reductions of 26 percent by the year 2025 is well within striking distance today, some five years away. Energy related CO2 emissions have decreased 22 percent from 2005 to 2016 and with more natural gas fired power plants coming online since 2016, that percentage will increase as the data is updated and republished.
And a 2017 study, David T. Stevenson of Delaware's Caesar Rodney Institute, concluded that RGGI produced "no added reductions in CO2 emissions, or associated health benefits, from the RGGI program. RGGI emission reductions are consistent with national trend changes caused by new EPA power plant regulations and lower natural gas prices."
Two RGGI states, New York and New Jersey, just rejected a natural gas pipeline, the Williams Transco Northeast Supply Enhancement Project, that would have supplied Queens, Brooklyn, and parts of Long Island with clean, affordable Pennsylvania natural gas. PA State Sen. Gene Yaw (R-Lycoming), Chair of the Senate Environmental Resources and Energy Committee, has grown increasingly frustrated over the de facto pipeline moratorium established by our neighboring states.
"At the same time as our neighboring states work to stop pipeline development, our own governor pushes to join with these states by participating in the Regional Greenhouse Gas Initiative (RGGI)," Yaw said in a statement issued after the rejection of the pipeline. "Under RGGI, those states stand to benefit from our power generation, while telling us how to produce that power. To participate in RGGI is to ignore the positive environmental impacts that are taking place right here in Pennsylvania, which include a dramatic reduction in carbon emissions over the past two decades."
Yaw was one of 18 senators, Republicans and Democrats, who recently sent the governor a letter urging him to back away from the proposal. And 50 House members, again Republicans and Democrats, likewise sent the governor a letter asking him to suspend the RGGI regulatory process, citing an additional concern with the proposal: DEP has failed to conduct public outreach with energy producers, suppliers, labor, business and environmental groups as called for in the order.
The governor's office has insisted it will keep the regulatory proposal on track for final approval despite all the objections. Unfortunately, this rule by executive order with little-to-no input from the General Assembly has been the norm over the past several months. More of the same will continue to crush Pennsylvania's "jobs that pay."