Wolf Vetoes Small Business: But There is a New Hope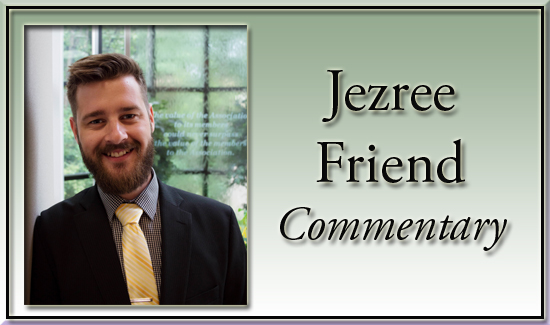 Two days after "Small Business Saturday," Governor Wolf simultaneously engaged in his favorite past time while showing his teeth to small business, when he again used his veto pen, the 19th time this year.
Similar to those poorly created day-time television commercials featuring a lawyer pledging to sue for a workplace injury, there are those in the industry preying on the misfortune of small business due to the COVID-19 virus. Pennsylvania House Bill 1737 was a targeted, temporary, and necessary response to the threat of such frivolous lawsuits. Twelve governors have already signed similar legislation, to include Michigan's democratic Governor Whitmer.
This is not hypothetical.
We have already seen this happening in Pennsylvania, with hundreds of COVID19 related complaints filed. Once manufacturing and our small business community think they have made it through the crisis, they will face a barrage of lawsuits second guessing the decisions of those who followed health care guidelines, sanitized their stores and restaurants, and took the proper steps to protect the public.
HB 1737 would have protected the very manufacturers that have re-tooled to meet the dire need for personal protective equipment and the medical professionals on the front lines caring for COVID-19 patients who deserve these needed protections.
Let me be very clear, this legislation does not allow businesses to get away with reckless or intentional actions that disregard public health and safety standards. To engage in this false claim is either lazy or willfully ignorant of the language within the bill.
Ironically, the governor's veto message stated, "We should not be providing protection for noncompliance or carelessness." This would be laughable if it did not put family's livelihoods at greater risk. The governor and his followers either did not read the bill or sought partisanship for its own sake.
His statement paradoxically agrees with the bill, as it requires small business to be in complete compliance with all health directives made by the Wolf administration to receive protections from predatory lawsuits. Specifically, on five occasions, HB 1737 requires, "compliance with public health directives" to maintain liability protections further encouraging business and employees to do the right thing.
Small businesses want to stay open but have habitually been the target of unfair lawsuits and discriminatory treatment by local and state government. According to a recent survey by the restaurant association, "45% of Pennsylvania restaurant operators believed it is "unlikely" they would still be in business in six months." At a time when our community needs help to prevent the painful decision to permanently close, our state leaders have abandoned small business.
Now that Governor Wolf sided against small business, our last hope may lie in a recent bipartisan effort from Congress. On December 9th, a group of House and Senate moderates circulated a $908 billion coronavirus relief proposal. Among other things, the proposal would, extend unemployment programs set to expire soon for 16 weeks, and provide a $300 per week federal boost to benefits from the end of December into April; make businesses eligible for a second PPP loan; expand the types of expenses that PPP loans can be used for and be forgiven; simplify the loan forgiveness process, and specify businesses expenses paid with a PPP loan are tax deductible.
Most importantly, in the spirit of good faith negotiations, money is included for state and local governments, as well as temporary liability protections for small businesses, the two lines in the sand for many Democrats and Republicans, respectively. To note, Pennsylvania will still need to pass their own permanent liability shield when these expire.
Pennsylvanians are tired of political posturing. Let us tap into our Christmas spirit, allow bipartisanship to have its day and end the year on a positive note by passing this mutually beneficial legislation.
Jezree Friend is the senior government relations representative at the Manufacturer & Business Association