Wolf's Budget Borrow Billions, Attacks Schools of Choice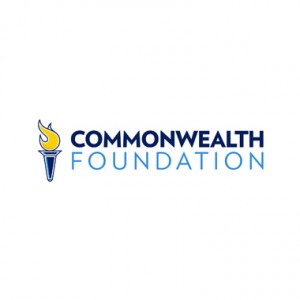 Proposal Mortgages Pennsylvanians' Future
February 4, 2020, Harrisburg, Pa. — Today, Gov. Wolf outlined a massive spending and borrowing plan in his annual budget address. The $36.1 billion proposed General Fund Budget represents a 6.1% increase that grows government far beyond taxpayers' ability to pay for it.
Commonwealth Foundation President and CEO Charles Mitchell issued the following statement in reaction to the governor's address:
Gov. Wolf's budget proposal mortgages Pennsylvania's future to fund bigger government and attacks schools that are lifelines for tens of thousands of students.
He proposed massive cuts to charter school funding and attacked these schools, which educate 140,000 Pennsylvania students, as exploiters of loopholes. In doing so, the governor turns a blind eye to tens of thousands of families on waiting lists for a chance at a charter school seat. More families will be trapped in schools that don't meet their needs if Gov. Wolf gets his way. We support reasonable charter school reforms. This is anything but.
Gov. Wolf also proposed a huge $5.5 billion increase in borrowing at a time when the commonwealth is already $121 billion in debt. His plan treats Pennsylvanians' paychecks as governments' piggy bank.
This is proof that Pennsylvania needs commonsense spending limits like the Taxpayer Protection Act.
This first year of the new decade is an opportunity for Pennsylvania to restore its place as a national economic leader where families and job creators come to build their futures. To do that, government must put the means to prosper back in their hands citizens.
5 Key Takeaways from Gov. Wolf's Budget:
Wolf's budget proposal disrespects taxpayers with massive spending increases.

The overall spending plan—a $36.1 billion operating budget—is a 6.1% increase from last year.

Wolf's budget includes cost overruns far beyond his legal spending authority.
New borrowing proposals mortgage Pennsylvania's future.

Wolf proposed borrowing $5.5 billion in total and spending all those funds during his term in office, while our children will be paying off the debt with interest for the next 30 years. 

Education becomes even more divisive as Wolf dismisses parents' choices.

Wolf proposed a $600 million increase in district school spending and a $280 million cut to charter school funding; a bold statement against the preferences of parents in favor of the preferences of bureaucrats.

Rehashing bad proposals from the past.

The proposed increase to the state mandated minimum wageand a natural gas extraction tax ignores the economic evidence that these would create lost jobs and higher prices, and pretends there are no negative impacts.
To view further analysis of the most important aspects of Gov. Wolf's budget proposal, see our Five Takeaways blog here: https://www.commonwealthfoundation.org/policyblog/detail/5-takeaways-from-governor-wolfs-2020-budget-address
Commonwealth Foundation experts are available for comment. Please contact Michael Torres at 850-619-2737 or [email protected] to schedule an interview.
## #
The Commonwealth Foundation transforms free-market ideas into public policies so all Pennsylvanians can flourish.